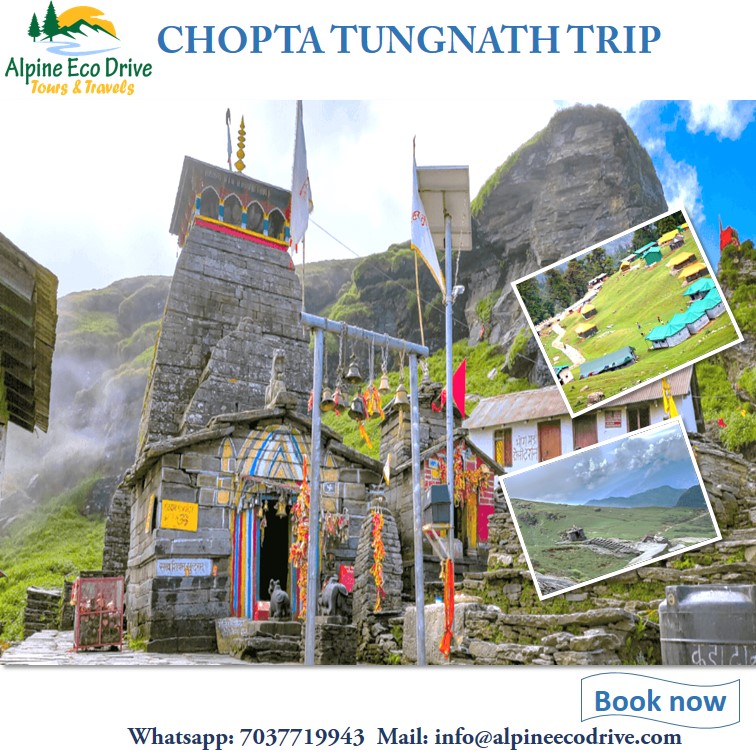 Chopta Tungnath Trip
"Where the heavens touch the earth, Chopta and Tungnath reveal their divine worth."
Chopta and Tungnath are popular tourist destinations located in the Indian state of Uttarakhand. They are known for their natural beauty, picturesque landscapes, and the Tungnath Temple, which is the highest Shiva temple in the world.
A typical Chopta Tungnath trip usually starts from Rishikesh or Haridwar, which are well-connected to major cities in India. From there, you would travel by road to Chopta, which is approximately 200 kilometers away. The journey takes you through scenic routes and offers breathtaking views of the Himalayas.
Chopta is often referred to as the "Mini Switzerland of Uttarakhand" due to its lush green meadows, dense forests, and panoramic views. It is a great place for nature lovers, hikers, and adventure enthusiasts. The region is also known for its rich biodiversity and is home to several rare species of flora and fauna.
Tungnath, located about 3.5 kilometers from Chopta, is a popular trekking destination. The trek to Tungnath Temple is relatively easy and suitable for beginners as well as experienced trekkers. The temple is situated at an altitude of 3,680 meters (12,073 feet) and offers mesmerizing views of the surrounding peaks, including the majestic Chaukhamba and Nanda Devi.