Explore and Experience Working from Garhwal Himalayas – Alpine Eco Drive
If you are looking for a place to work corporate from the mountains Himalayas then the glorious Garhwal region of Uttarakhand has some of the best hill stations that are waiting to be explored by the visitant. If you have not been to these 12 best hill stations in Garhwal region then you have probably missed the fairest sites ever. So quickly grab a seat and note some of the places in Garhwal which needs to be on your travelling bucket list.
We are listing 12 hill station for your selections and if you desire to choose, or enquire please go to enquiry box where you can contact our tour expert for quotation.
Nestled among snow-covered peaks, captivating rivers, wild flora & fauna, holy temples and pilgrimages, the Garhwal region of Uttarakhand allows visitors to relish and quench the travel lust in them. Garhwal is bordered by Tibet, Kumaon, Uttar Pradesh and Himachal Pradesh on the north, east, south, and west respectively. Moreover, the region is inhabited by wild animals like snow leopards, panthers, tigers, jackals, bears, musk deer among others. The valleys and meadows in the Garhwal region are home to rich flora which includes about 500 species of flowers, deodar, fig, chestnut, etc. So, if you are thinking to tick off this region from your list then that is one of the best decisions that you will make. To ease the process, we have created a list of the top places to visit in Garhwal.
Beautiful hill stations in Uttarakhand
Adorned on the foothills of the Garhwal Himalayas, Musssorie is also known as "Queen of the Hills" is one the most visited hill stations in Uttarakhand. Projecting sylvan views of the luscious Doon Valley and the snow-clad shivalik ranges, Musoorie is 35 Kms from Dehradun and is preferred haunt places of the tourists in summers. Its proximity to Dehradun and Delhi makes it one of the best weekend getaways. Numerous trekking trails, gardens, waterfalls surround this hill station.
Best Time to Visit Mussoorie: September to June
Attractions in Mussoorie:
1). Lal Tibba
2). Gun Hill
3). Lake Mist
4). Mall Road
5). Kempty Falls
6). Cloud's End
7). Bhatta Falls
8). Company Garden
9). Jwala Devi Temple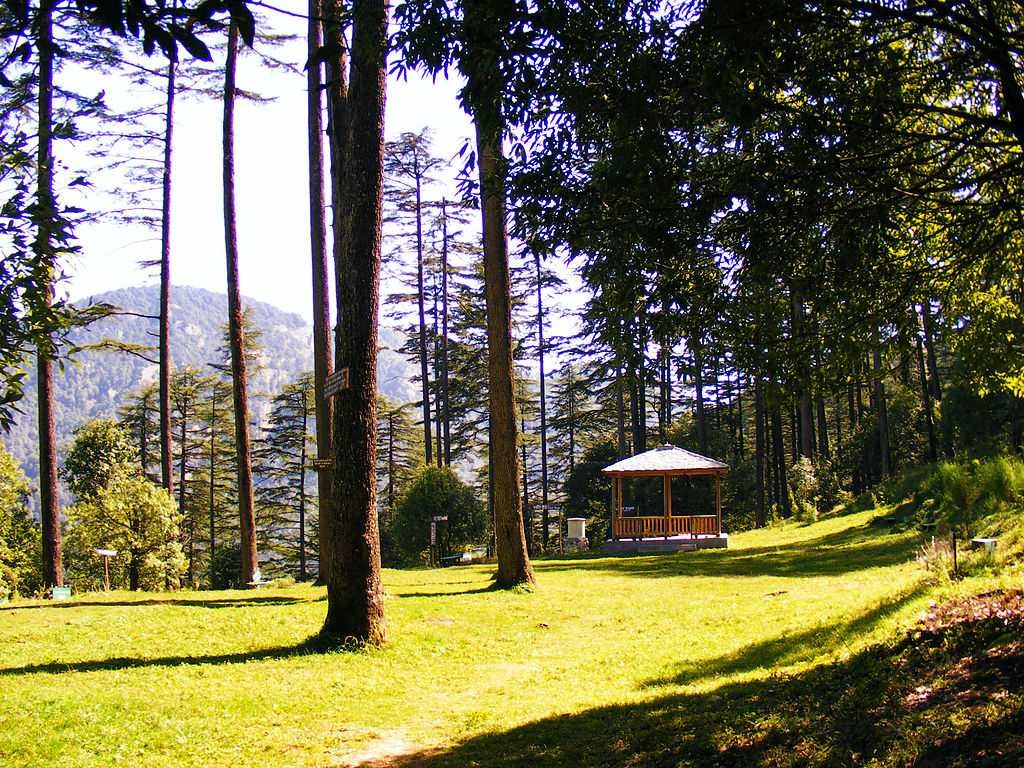 With minimal human intrusion, without overloading or overwhelming your senses or expectations, Dhanaulti slowly seeps into your conscience like a long lost pleasant dream, bringing with it comfort and quiet, and giving you the much needed break from your humdrum routine life.
Located at a distance of 62 km from Mussoorie, this little town in Uttarakhand is an offbeat destination located at a height of about 2200 meters above sea level.
Best Time to Visit Dhanaulti: September to June
Attractions in Dhanaulti:
1). Dhanaulti Adventure Park
2). Eco Park, Dhanaulti
3). Apple Orchard Resort
4). Deogarh Fort
5). Tehri Dam
6). Surkhanda Devi Temple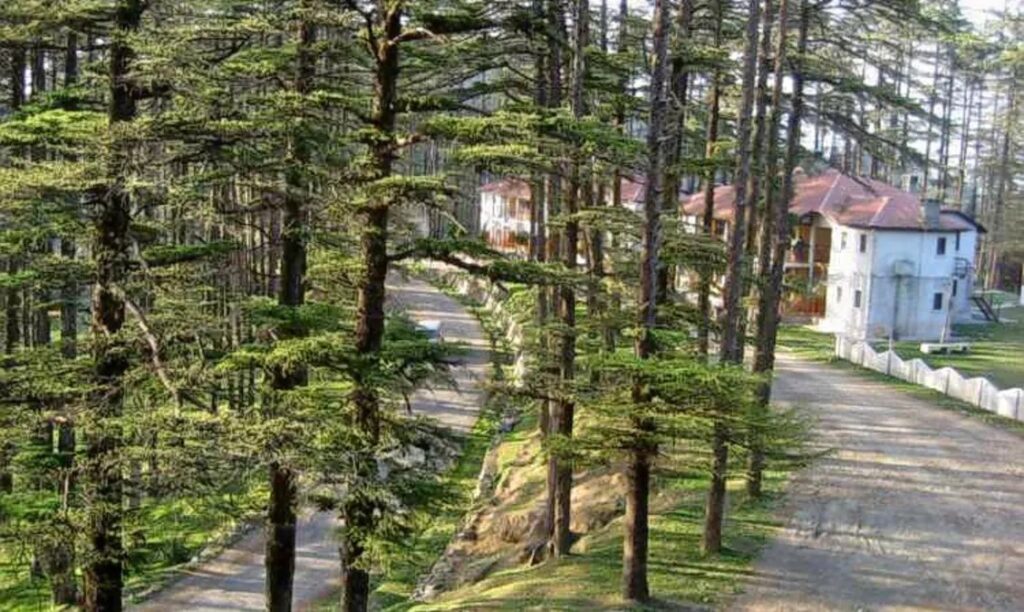 One of the sweetest escapades in the garhwal region is probably at Chakrata which is an offbeat summer destination in Uttarakhand. Blessed with nature bounty, Chakrata is the best place to go for hiking and bird watching in Garhwal. Located about 90 kms from Dehradun, Chakrata allows sightseeing options to the nearby attractions such as Chimri neck, Deoban, Tiger Falls, Kalsi, Kanasar etc. Boasting an elevation of 2118 metres, this cantonment town in Uttarakhand is blessed with a spectacular scenery that will mesmerize anybody who visits this place. If you are interested in skiing, you can visit Chakrata during winters.
During summers, adventurers visit Chakrata for trekking and enjoying the natural beauty of this heavenly town, tucked away from the urban hustle. Since it is just separated from Dehradun by 90 km, reaching here will not be a trouble.
Best Time to Visit Chakrata: September to June
Attractions in Chakrata:
1). Bird watching
2). Photography.
3). Tiger Falls
4). Deoban
5). Chimri Neck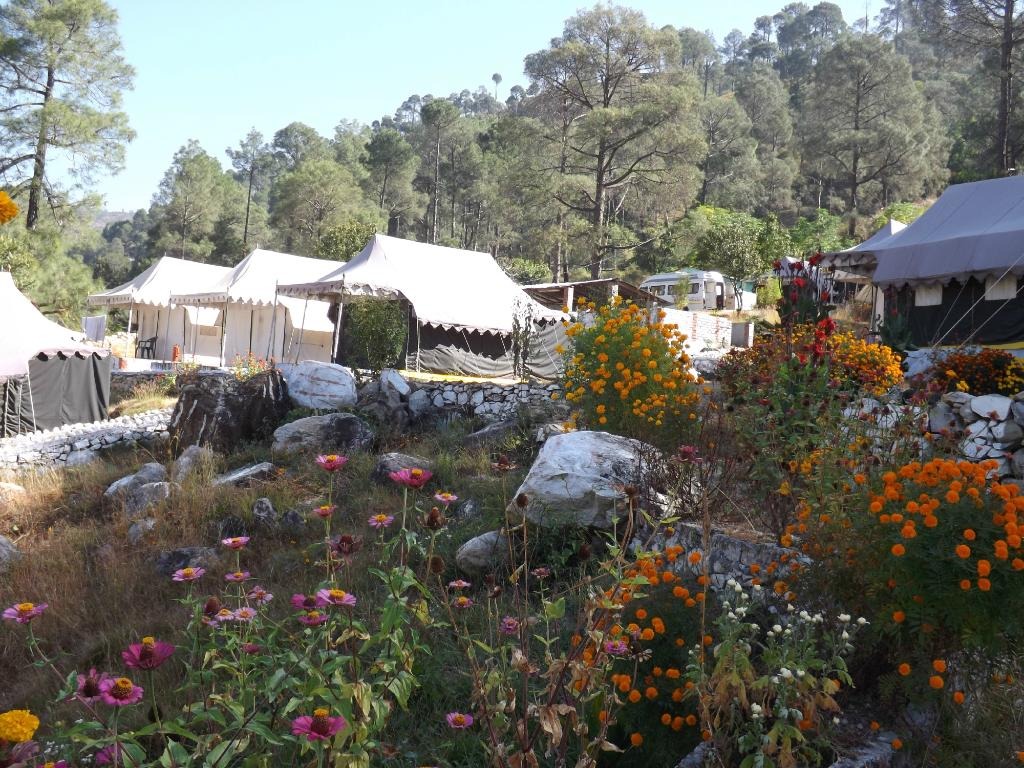 Barkot is one of the important place located in the Uttarkashi district of Uttarakhand. Barkot is a best hill station in Uttrakhand placed in the higher Himalayan ranges. Barkot receives the water from holy rivers, like Ganga and Yamuna. Yamunotri dham is 50km from Barkot. Lots of peoples comes for Yamunotri pilgrimage. You can easly see spectacular peaks of Banderpunch and other biger Himalaya ranges from Barkot. The Barkot height is 1,220m above the see lavel. The Barkot hill destination is an ideal holidaying and adventure place for nature lovers and adventurers. The nearest big town to Barkot is Tehri Garhwal. Tehri Garhwal is 90km from Barkot.
Best Time to Visit Barkot: September to June
Attractions in Barkot:
1). Surya Kund
2). Hanuman Chatti
3). Yamunotri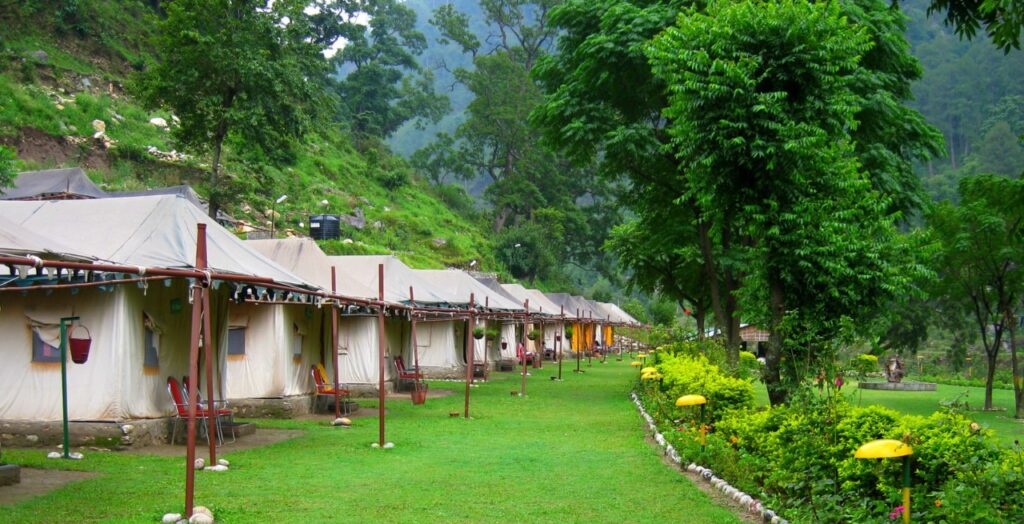 The quaint town of Uttarkashi is situated in Uttarakhand, and it is considered to be one of the holiest cities in Hindu mythology. The entire town is full of divine heritage, breathtaking natural beauty, and a soothing atmosphere. It is also called as DevBhumi, and it is considered to be the gateway to Yamunotri and Gangotri pilgrimage.
It has some of the most breathtaking vistas of nature as well as challenging trekking routes that makes it the favourite destination of the hardcore trekkers as well as nature enthusiasts. The snow-laden hills, scenic valleysAnd verdant alpine woods make it seem like a heaven on Earth.
Uttarkashi is an absolute haven for the trekking enthusiasts as it is interspersed with some of the best hilly terrains and scenic routes. You can also try mountain biking and mountaineering over here for an adrenaline-pumping experience.
Uttarkashi experiences four distinct seasons-winter, summer, autumn, and monsoon. Summer(March-June) is the best time to visit this destination as the temperature rises to around 30 degrees Celsius maximum. During the rainy season, many festivals are celebrated here, making it an ideal time to visit Uttarkashi. Winters are quite harsh over here, and the temperature even falls to the sub-zero level.
Best Time to Visit Uttarkashi: September to June
Attractions in Uttarkashi:
1). Kashi Vishwanath
2). Gangotri Temple
3). Nachiketa Tal
4). Gaumukh Glacier
5). Dayara Bugyal
Shivpuri, is located just 19 km from the town of Rishikesh, the tranquil town of Shivpuri is much popular with tourists for its Shiva temples, Yoga Camps and a host of Adventure Sports Activities & Riverside Beach Camp River Zone. At Shivpuri, you can indulge in a number of Activities like Jungle Walks, River Rafting, Beach Camping, mountaineering and Jungle Trekking.
Best Time to Visit Shivpuri: October to June
Attractions in Shivpuri:
1). Jungle Walk
2). River Rafting
3). Trekking
4). Mountaineering
5). Fox flying
6). Rishikesh visits
The historic town of Srinagar is cradled on the pristine banks of Alaknanda River. It is seated at an average elevation of 560 metres above sea level. The pristine town of Srinagar is an important cultural and educational centre.
It lies on the foothills of the Himalayas and is bestowed with the munificence of nature attracting tourists from everywhere. It is an important point of stay during Badrinath, Kedarnath and Char Dham Yatra.
Best Time to Visit Srinagar: September to June
Attractions in Srinagar:
1). Dhari Temple
2). Kirtinagar
3). Maletha
4). Gola Bazaar
5). Kamleshwar Temple
6). The Museum of Himalayan archaeology
7). Vishnu Mohini Temple
8). The hill top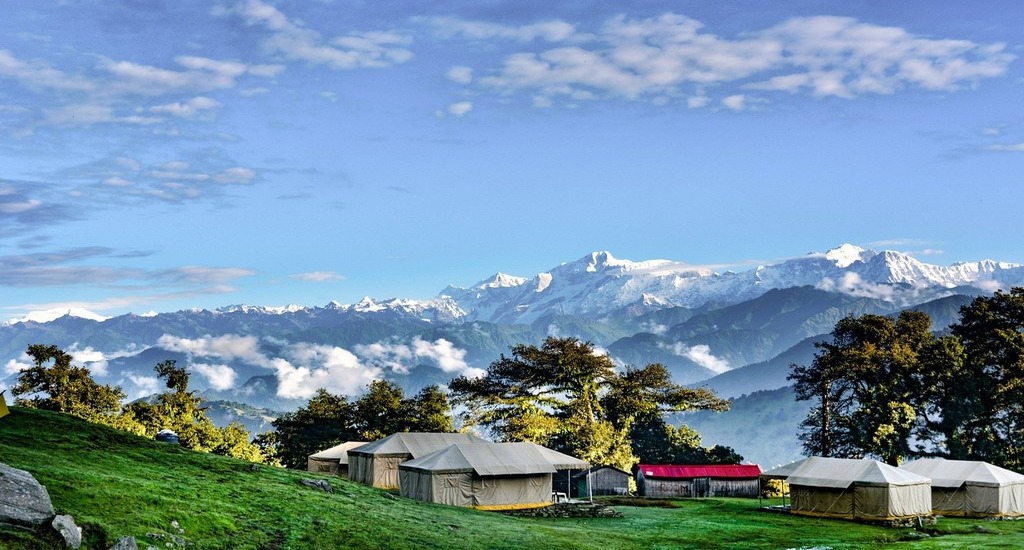 Chopta is one of those hill stations in Uttarakhand that are equally sought after by vacationers, adventurers, and devotees. While a prominent Hindu temple, Tungnath makes Chopta a popular pilgrimage, the breathtaking scenery that surrounds this quaint village makes it an excellent choice for nature lovers and trekkers.
Best Time to Visit Chopta: September to June
Attractions in Chopta:
1). Tungnath Temple
2). Chandrashila Peak
3). Deoriatal
4). Kedarnath Wildlife Sanctuary
5). Ukhimath
6). Omkar Ratneshwar Mahadev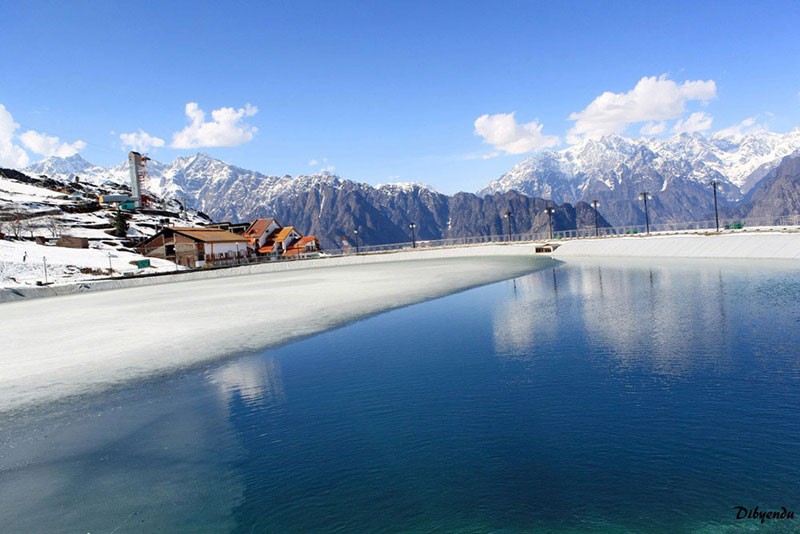 Cocooned amidst the snow-shrouded peak and dense thickets of conifers, Auli is hailed as Uttarakhand's very own skiing destination. Auli is also known as "Auli Gorson Bugyal" is meadow having an altitude between 2519 metres to 30150 metres. The station remains snow covered during winters and in summers it blossoms with alpine flowers. The hill station has a plethora of wildflowers and trees like deodars, oaks, coniferous and pine forests. The slopes here that are as high as 9000 feet above sea level offer stunning views of the surrounding Himalayan peaks; like that of Nanda Devi, Kamet, Dunagiri and Mana Parvat. There are a number of attractions here at the hill station.
Best Time to Visit Auli: September to June
Attractions in Auli:
1). Auli Ropeway
2). Auli Artificial Lake
3). Gorson Bugyal
4). Chattarkund
5). Joshimath
6). Chenab Lake
7). Kwani Bugyal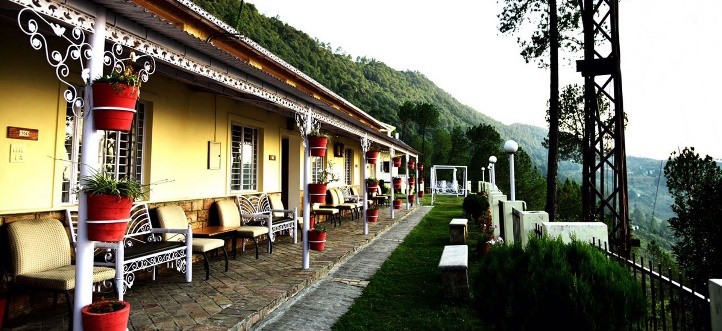 Nestled amidst the Himalayas at an altitude of 1814 metres, Pauri is a town in Uttarakhand which also serves as a refreshing getaway to tourists. Featuring natural exquisiteness of the Garhwal region, Pauri is a highly recommended destination if you are traveling to Uttarakhand with family.
The cool climate of the town makes it an ideal escape for the residents of hot plains. Apart from some famous Hindu temples like Jwalpa Devi Temple, Pauri Town has a number of picturesque holiday spots at short distances.
Best Time to Visit Pauri: September to June
Attractions in Pauri:
1). Sightseeing
2). Nature Walk
3). Cycling
4). Temple visits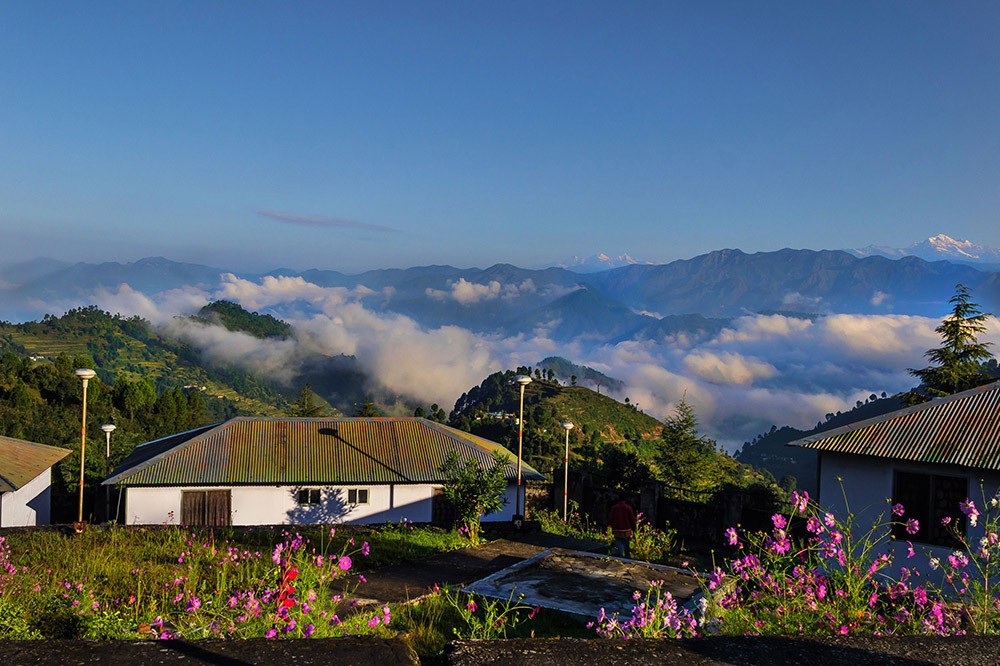 The toy town of khirsu situated at an elevation of 1700 metres is an undisturbed village nestled in the lush green environs of Pauri Garhwal district. Khirsu experiences snowfall in winter and remains cool and composed during summers. The minion hill station has apple orchards in abundance and also offers awe-inspiring views of the central Himalayas. If you are looking for a holiday destination where you can enjoy some marvellous Himalayan vistas in peace, Khirsu is one of the best options in Uttarakhand. Khirsu also features some luxury accommodations for those seeking a comfortable retreat.
Make sure to bring your camera along when you visit Khirsu because this pretty hill station serves as a window to the Himalayan peaks like Nanda Devi, Mount Trishul, Nanda Kot and Panchachuli.
Best Time to Visit Khirsu: September to June
Attractions in Khirsu:
1). Sightseeing
2). Nature Walk
3). Hiking
4). Photography
Lansdowne is a perfect getaway to spend a family holiday. It is an ideal destination in Uttarakhand to relax amidst the pristine nature and is easily accessible. This small hill station in the Garhwal Himalayas is nestled amidst green forests of Pine, Deodar, and Rhododendron and houses a number of colonial era buildings that amplify its scenic beauty. Lansdowne is also known for its beautiful sunset & sunrise views as well as bird watching opportunities.
Best Time to Visit Lansdowne: Throughout the year
Attractions in Lansdowne:
1). Snow Viewpoint
2). Tip n Top
3). Kalagarh Tiger Reserve
4). Darwan Singh Museum
5). Santoshi Maa Temple
6). Tarkeshwar Mahadev Temple
7). Bhulla Lake
8). St John's Church
9). St Mary's Church