Managing Director
A Graduate in Science and a Post Graduate in Tourism, he has worked with Sita World Travels (India) Pvt. Ltd. in nineties in the capacity as Manager- Tour Operations and escorted various International groups to several tourist destinations of India. Presently our team leading "Alpine Eco Drive" as Managing Director with slogan "Tourism at its best". Running a social organisation of "Jai Maa Sherawali Jan Kalyan Trust" and operating "Maa Sherawali Yatra" in Jaunsar Region of Dehradun district. Future projects in hands for Rural Tourism and providing employment to local villagers in Uttarakhand region.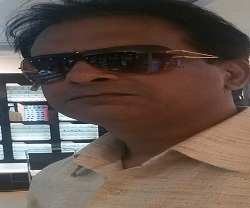 Joint Managing Director
Mr. Ashutosh Sharma is a man of many talents. In the 1980s, he established himself as one of the pioneer PVC industrialists in Dehradun. Later on, he spearheaded the anti-corruption movement and has now become a formidable environmental activist in Bangalore. Travel and adventure sports have always been an integral part of his life. For instance, he was one of the first people in India to start the paragliding activity in Bir, Himachal Pradesh. Life is truly a celebration for Mr. Ashutosh!
Director
1991 till date, work experience of more than 30 years in Travel and Tourism Industry with indepth knowledge of the business. Exceptional qualities of perseverance, intellect, patience, crisis management with highest degree of client satisfaction. Never settle for less be it self or clients. Always ready to resolve and deliver.