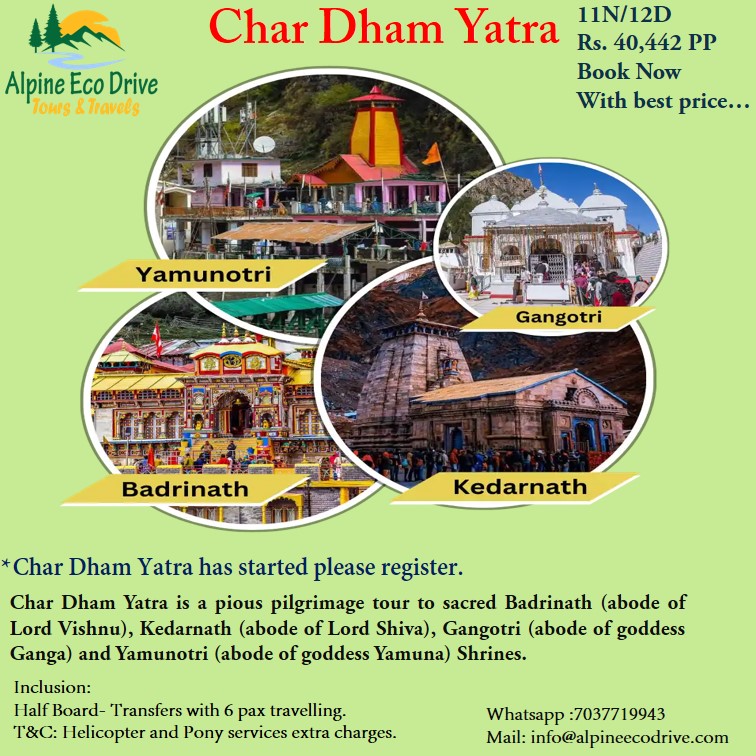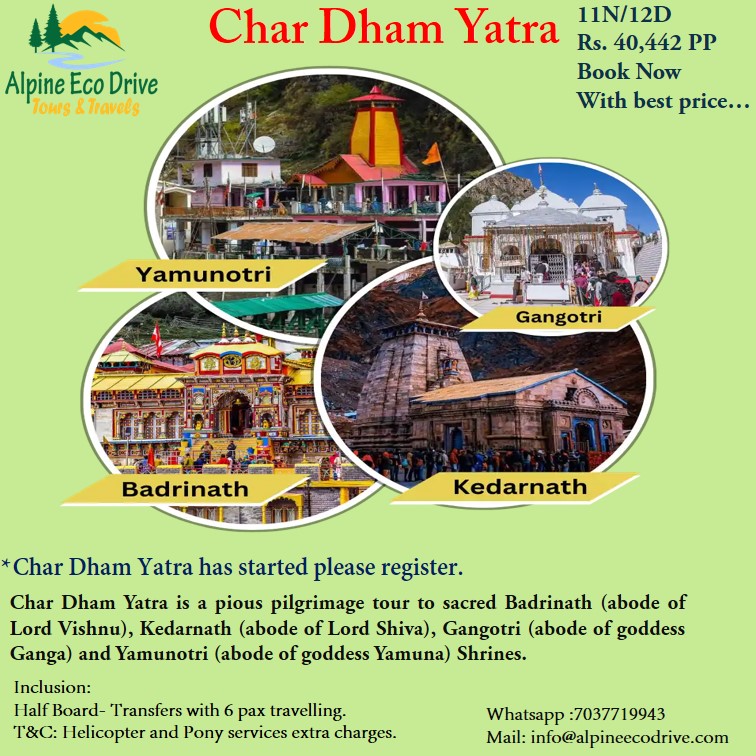 Char Dham Yatra 11N/2D
Alpine Eco Drive Tours & Travels
Rs. 40,442 PP
Book Now With best price…
Yamunotri, Gangotri, Badrinath, Kedarnath
*Char Dham Yatra has started please register.
Char Dham Yatra is a pious pilgrimage tour to sacred Badrinath (abode of Lord Vishnu), Kedarnath (abode of Lord Shiva), Gangotri (abode of goddess Ganga) and Yamunotri (abode of goddess Yamuna) Shrines.
Inclusion:
Half Board-Transfers with 6 pax travelling. T&C: Helicopter and Pony services extra charges.
Whatsapp:7037719943
Mail: info@alpineecodrive.com